How can Kinesiology help me?
Symptoms are messages from the body telling us that something is out of sync.
In Western Medicine, these symptoms are often treated without addressing the underlying cause of the illness - ultimately, only healing part of the body but not necessarily the root of the problem.
Your body is literally talking to you - and Kinesiologists listen! Kinesiology treats the whole person to find out what is behind the symptoms!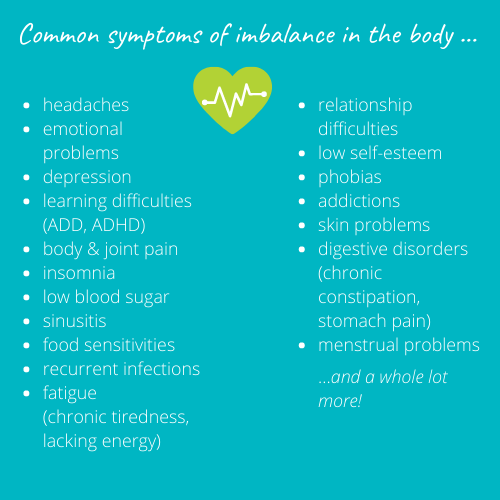 Click here to read more about Kinesiology and how a "balance" could help you!


Kinesiologists are not doctors and as such they do not diagnose or treat diseases unless they are licensed to do so. They work with what the client wants to achieve or change and refer to licensed medical practitioners if required.
Article tags

kinesiology

wellness

mind body connection
Article categories
Kinesiology
Share