The Sugar Debate
I recently completed a "Food as Medicine" course – the UK lecturers used the term "free sugars" to describe the kind of sugars that we need to limit/avoid – with Banting/Keto/Paleo all being such hot topics, most of us are confused by which sugars to eat (fruit?) and which to not!
I really like the term "Free Sugars"
– "free sugars are all sugars - apart from those found in milk (lactose), whole fruits (fructose with fibre) and whole vegetables.'
(University of Aberdeen, https://www.futurelearn.com/courses/nutrition-wellbeing/9/steps/599433)
Here in South Africa, we tend to call "free sugars" either "added" or "processed" sugars.

The science is clear - in order to improve our health on all levels, we need to limit our diet in "free sugars!"
I found these three below infograph resources really useful and informative! Happy reading!
Enjoy those sugars (just not the Free Sugars!)

Different Names for Sugar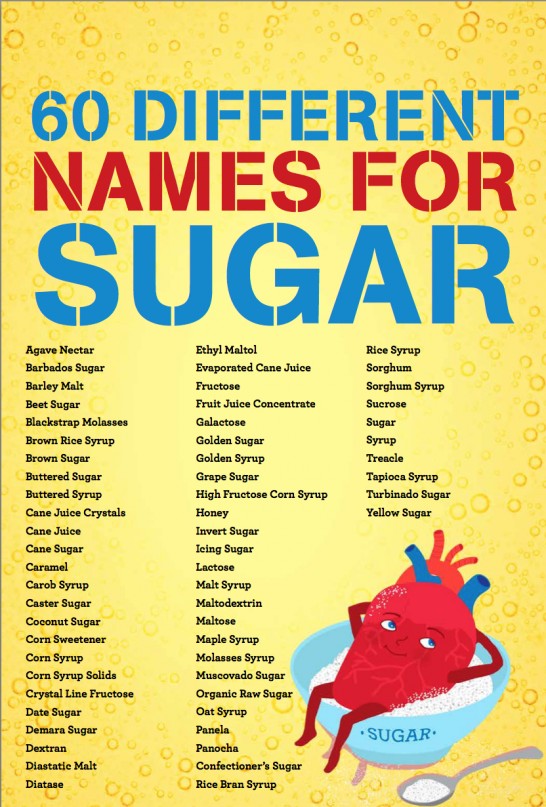 Thanks to https://thatsugarmovement.com/added-sugar-vs-natural-sugar/ for this useful graphic on the 60 different names for sugar!

What are Free Sugars?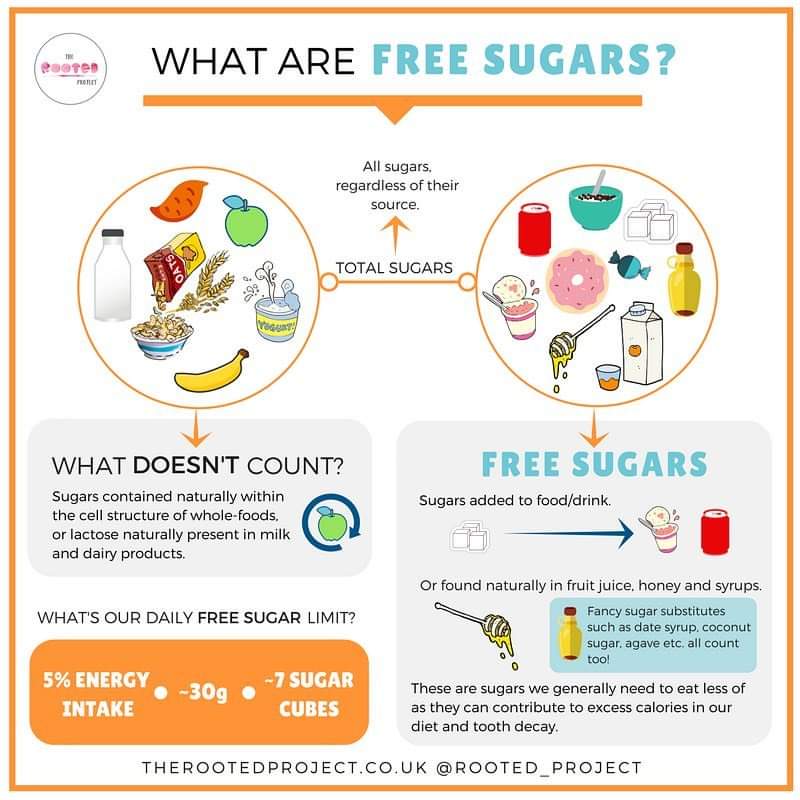 Thanks to The Rooted Project for this useful graphic


How much sugar are you taking in?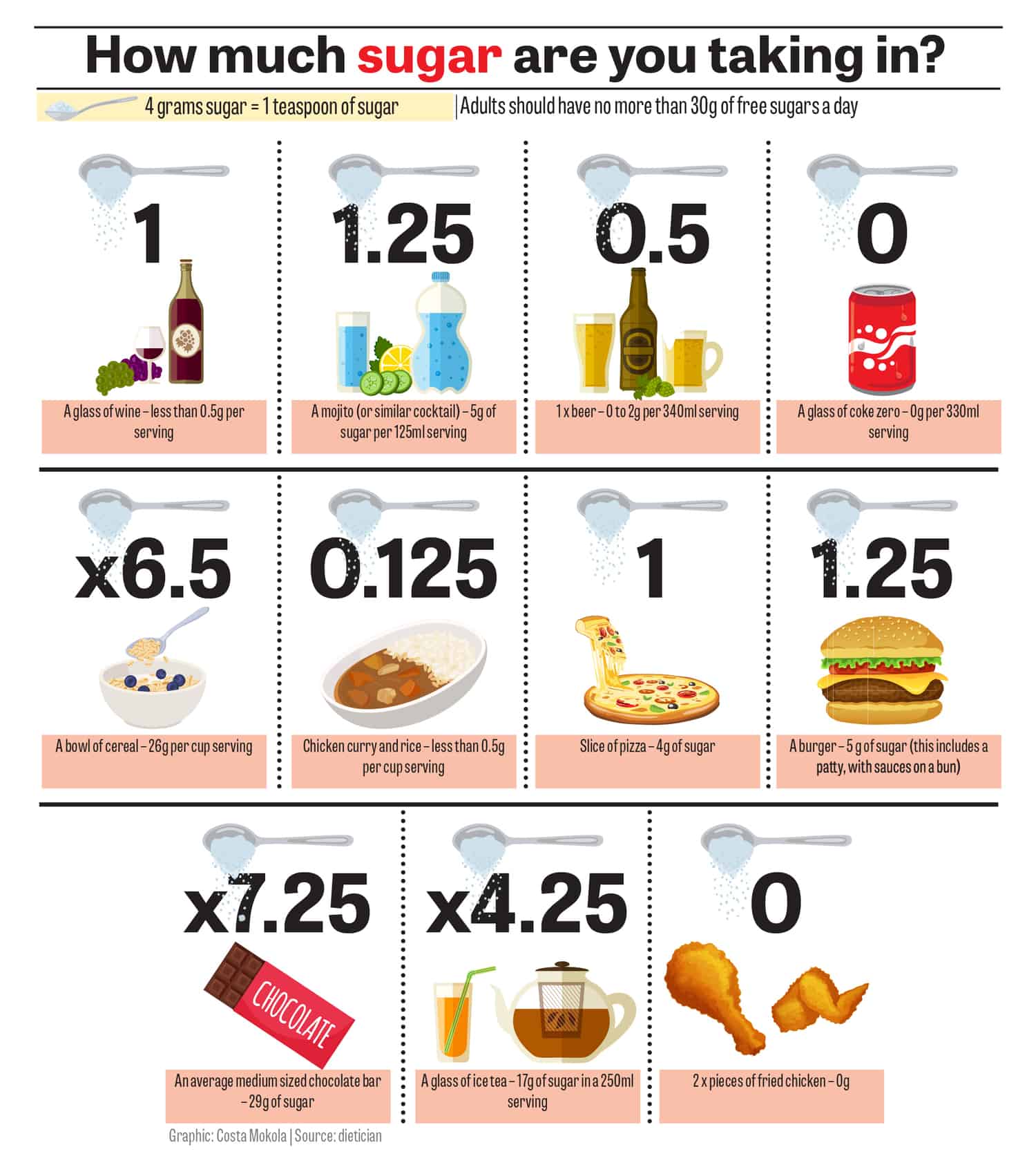 Below Graphic by Costa Mokola via https://www.citizen.co.za/lifestyle/health/2628831/is-pizza-for-breakfast-better-for-you-than-a-bowl-of-cereal/



Article tags

free sugars

natural sugars

sugar
Article categories
Nutrition & Diet Tips
Nutrition & Diet Tips
Share